Charles Hoey, VC, Memorial Park
130 Canada Avenue
Charles Hoey, VC, Memorial Park was named to honour Major Charles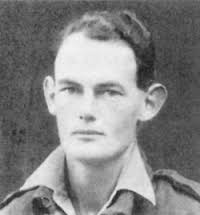 Ferguson Hoey, VC. Major Hoey was from Duncan and served during WWII in Burma from 1942 until he was killed in action in 1944. He was 29 years old.
Memorial Park is host to a number of venues during the year, including the 39 Days of Summer music festival, which runs from June to August each year. This festival is run by volunteers and gives great exposure to up and coming artists while providing great entertainment for the audiences.
The park is adjacent to the Duncan Train Station which is home to the Cowichan Valley Museum.
The Caboose can be found a few steps north of the Train Station. It was purchased by the Canadian Northern Railway, which became the Canadian National Railway. Built in 1917, the Caboose was used across Canada. In 1953, the Caboose was brought to Vancouver Island to work freight trains from Victoria to Youbou and lumber trains between Youbou and Cowichan Bay.
When it was declared surplus in 1982, the City of Duncan bought the Caboose and placed it in the park beside the Train Station. It was temporarily used as office space, but in 2008 it was fully restored to what it would have looked like while it was in operation.
There are several
totem poles in this park and benches to rest on while enjoying the ambiance of the park.
Ceremonies, including Remembrance Day, take place in this park at the Cenotaph. The Royal Canadian Legion, Pacific Branch No. 53, is instrumental in organizing these events.
Charles Hoey Park (train station) Washrooms on Canada Avenue are open:
May 1 to September 30 – 8:00 AM to 8:00 PM
October 1 to April 30 – 8:00 AM to 5:00 PM