Thank you to everyone who participated in the Public Consultation. In order to reduce the rate impact on single family homes, those who garden, and businesses who rely on the use of water to operate, the City has revised the proposed rate as follows:
Reduced the 19mm Meter Service Charge from $36.49 to $19.84 tri-annually. This impacts 83% of the metered accounts and is a reduction of $49.95/year;
Reduced the consumption charge from $0.815/cubic metre to $0.751/cubic metre. This reduces the cost of water for everyone; and
A $19.83/unit tri-annual charge was added to large multiple dwellings with 10 units or more. This impacts 3% of the metered accounts.
Since 2015, the City has been working on installing new water meters in most commercial and residential properties, for both customers inside and outside the City boundaries. The objective of the water meter program is to provide new, efficient, and accurate meters with enhanced features such as leak detection, backflow monitoring and ability to read the meter remotely. Metering water encourages us all to use our water efficiently and reflect on the value of water service.
---
Billing Period & Rate Design Proposed Changes
What Are the Proposed Changes?
Billing Periods
Billing three times a year, instead of twice
More frequent billing promotes conservation by allowing you to see how much water you are using more often. When you see your consumption you are able to reduce your use and save money.
Rate Design
Replace the current metered minimum charge with a Meter Service Charge
This charge collects the costs to maintain, replace and read the meters.  If you have a small meter/service size you pay less than a customer with a large meter/service size.
83% of customers have a small 19 mm meter, which will cost $19.84/four months, plus consumption.
Replace the current tiered rates with one Water Consumption Charge
This way everyone is treated the same. You pay for the water you use.
Consumption charge of $0.751 per cubic metre
60% of customers can expect their water bill to go down if they maintain their current consumption.
What's Staying the Same?
Other than the 3% inflationary increase, the amount of money collected by the City does not increase, rather the proposed rate is designed to provide customers with an opportunity to decrease their water bills.
Are You Affected by the Proposed Changes?
The proposed rate design and billing period will affect all water customers eventually.
     Inside the City boundaries
Metered billing will start on January 1, 2020
Your first bill will be issued mid-May 2020
The rates proposed in the proposed metered rates table below will affect your bill starting January 1, 2020
     Outside the City boundaries
Metered billing will start in 2021
The rates set out in the proposed metered rates table bellow will not affect you. These rates will be determined at a later date.
You are inside the City boundaries if:
You pay your property taxes to the City of Duncan
Your current utilities account number starts with 100, 610 or 810
Your property is located inside this map
Billing Period
Frequent billing periods allow customers to monitor their water use in order to conserve water and potentially reduce their bills. The City is proposing a tri-annual (every 4 months) billing period from the current semi-annual (every 6 months) billing period.
Rate Design & Rates
The City is proposing a metered rate design that is more fair and better encourages conservation.The proposed rate is developed based on an expectation that new metered customers will reduce their consumption by 20% (a small number of commercial water customers are currently charged a metered rate; we expect these customers will reduce their consumption by 10%).
Based on the proposed rate, we anticipate that 60% of customers will see a reduction in their bill even if they do not change their historic consumption and 71% of customers will see a reduction in their bill if they reduce their consumption as expected.
The proposed rate includes a Meter Service Charge and a Water Consumption Charge for each cubic meter (1,000 liters) of water used. Because the minimum charge on the existing meter rate was equal to the flat rate charge, customers who consumed less water than the minimum charge quantity would not have an opportunity to reduce their water bill. The proposed rate charges customers for each cubic metre consumed, therefore customers who consume small amounts of water pay less and customers who consume a lot of water pay more.
As an example, a customer with a 19 mm meter (most residential customers) using less than 233 cubic metres of water a year will pay less for their water bill than they would have on the flat rate.
Reduce your water use, reduce your bill.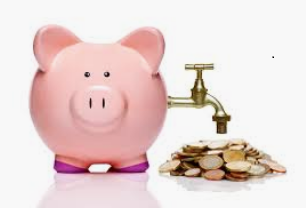 Timeline
November/December – Council to consider and adopt proposed rate changes
January 1st, 2020 – If changes approved, new metered rate starting for customers inside the City boundaries
2021 –  New metered rate starting for customers outside the City boundaries. These rates will be available prior to conversion.
Questions? Check out our Frequently Asked Questions
---
Benefits of the Water Meter Program
Replacement of old technology
Participation in water conservation practices aimed at increased water efficiency
Less water waste comes with awareness and measured use
Pay for what you use
Detect leaks faster – helps save water and reduce your bill
Want more information?